Widex COM-DEX
Widex Com-Dex is your stylish answer to a hands-free communication device that you can use to stream high-quality sound from your smartphone and directly to your Widex hearing aids. Use Com-Dex both to make calls via your smartphone or to enjoy good music with the very best sound quality.
Advantages of Widex COM-DEX:
Easy and intuitive application
Wireless, discreet device with built-in microphone
Better communication, even in noisy environments
Discreet control of your hearing aid and microphone via free app
Up to 8 hours streaming
Compatible with Apple iOS and Android
Read more in the description below
Widex COM DEX gives you audio streaming from your smartphone to your high quality Widex hearing aids.
Make your calls easy and hassle-free by using the Widex Com-Dex hands-free device. When you receive a call, it is rapidly answered with a single tap on your Com-Dex. On an incoming call, you will immediately hear the call in your hearing aids, and your own voice will be picked up by Com-Dex and forwarded to your conversation partner. Enjoy being able to call a good friend and have a good conversation, even in a noisy environment. Com-Dex suppresses the noise in the background, highlighting your conversational partner's voice so you can clearly hear what is being said despite the surroundings.
However, phone calls are not the only thing you can use Widex Com-Dex for. Also use the wireless device to listen to your favorite music in super sound quality or take advantage of the good sound while browsing the internet on your smartphone and for instance watching a video clip. Enjoy the many different features of Widex Com-Dex:
Bluetooth® headset for Widex* hearing aids with wireless function
Connect to up to two Bluetooth® sources at the same time
Automatic connection to your hearing aids
App access that opens up several exciting features
The wireless device is ready for use as soon as you receive it, as it automatically connects to your hearing aids via AutoConnect. Your smartphone is easily connected via the EasyConnect function. It requires no manual setup to pair your Widex hearing aids with COM-DEX.
Use the Widex COM-DEX app as a remote control
With the COM app, which is available in App Store or Google Play, you can take advantage of control features that you can choose freely from your smartphone. This way you can use your phone as a remote control for your hearing aids with the following features:
Preferred volume
Choice of programs
'Mute microphone' function
Status information via the app
Battery status display
The use of the COM app allows for a very discreet use of your hearing aid and the microphone in Com-Dex, as you can easily control and change functions via your smartphone without the need to use the device itself.
Widex Com-Dex can be worn using the included carrying strap around the neck and will from there connect wirelessly to your Widex hearing aids. It is available in three stylish colors, so you can choose a device that matches to your smartphone. Choose between 'Champagne white', 'Anthracite gray' or 'Emerald green'. Com-Dex has a built-in battery and is easy to charge via USB connector on your computer or the included wall charger.
This is included when you buy Widex Com-Dex:
1 x Widex Com-Dex
1 x charger
1 x user manual
* Widex Com-Dex can be used with the following wireless hearing aids:
Widex Moment
Widex Evoke
Widex Beyond
Widex Unique
Widex Daily
Widex Ready
Widex Dream
Widex Super
Are you in doubt about whether you can use COM-DEX for your hearing aids? Contact us by email or chat.
Download the "WIDEX COM-DEX APP" on your smartphone via Google Play and the App Store. Once you have downloaded the app, you can use it as a remote control for your Widex hearing aids. The app also offers simple maintenance instructions and tutorials.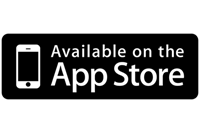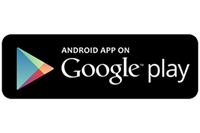 | | |
| --- | --- |
| Weight | 225 g |
| Colour | Anthracite grey, Champagne white, Emerald green |
Related products